The Virtual Research Environment for the Humanities and Social Sciences - FuD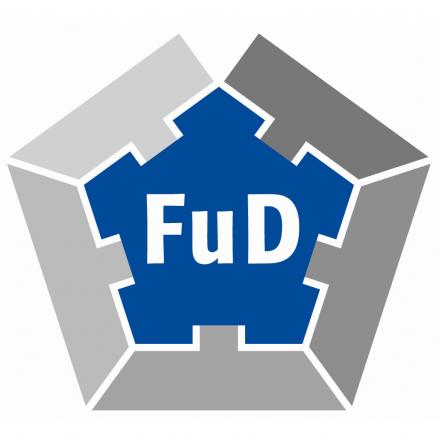 Project Management: Universität Trier - Trier Center for Digital Humanities (TCDH) · Universität Trier - Servicezentrum eSciences
Sponsors: Deutsche Forschungsgemeinschaft (DFG), Universität Trier - Servicezentrum eSciences, Forschungsinitiative des Landes Rheinland-Pfalz
Running time: -
Contact person (TCDH): Dr Thomas Burch
References:
Claudia Bamberg, Thomas Burch: Inventarisieren, Analysieren und Archivieren vernetzt. Digitalisierung und Edition größerer Briefkorpora mit der virtuellen Editionsplattform "Forschungsnetzwerk und Datenbanksystem" (FuD). In: Fontanes Briefe ediert. Hg. v. Hanna Delf von Wolzogen und Rainer Falk. Würzburg 2014, S. 265–282.
Research Area: Software Systems and Research Infrastructure
Keywords: digital technologies and tools, LaTeX
Website of the Project: Research network and database system (FuD)
FuD is a virtual research environment for research in the humanities and social sciences. The modular software maps the entire research process and supports collaborative research that is independent of time and location. Whether print or online edition, or both as a hybrid edition, whether content, discourse or network analysis, whether indexing work or management of research data - FuD offers a multitude of tools for data collection, annotation, analysis and processing up to publication and archiving. And even for highly complex data models, the user does not need to acquire any knowledge of XML!
As a research partner, we work with our scientific workflow from consulting to data management to tailor-made technical solutions. Our interdisciplinary team is a research partner in software development, data analysis, publication advice and visualization on research platforms, which usually make reuse of digital data possible in the first place. FuD facilitates the exchange of data with other researchers through elaborate rights management. FuD can be used by large research groups as well as by small research projects. The database system in client-server architecture is designed as an integrated work, publication and information platform.