Digital Edition and Thematic Indexing of the Writings of Franz Liszt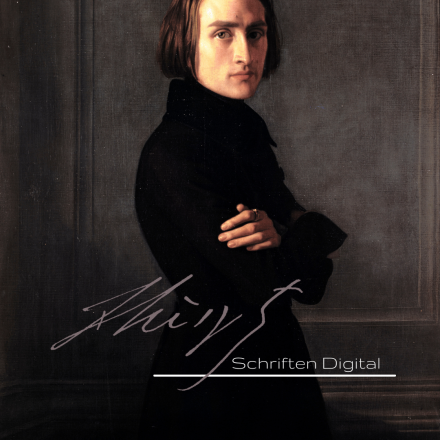 Franz Liszt was not only a pianist and composer, but also left behind an extensive literary oeuvre in which he addressed social, cultural and aesthetic issues of his time.
The team of researchers from Saarbrücken, Heidelberg and Trier has set itself the task of publishing all of Liszt's writings as an annotated and freely accessible digital edition. They are supported by the French colleagues Dr. Cécile Reynaud (PSL, IReMus) and Dr. Nicolas Dufetel (CNRS, IReMus) as well as by Dr. Zsuzsanna Domokos, the director of the Liszt Museum with a research department at the Franz Liszt Academy of Music in Budapest.
The resulting born digital edition will allow researchers to be far more flexible in presenting the genesis, annotation, and reception of the texts, and also to access more specifically the numerous items and topics treated by Franz Liszt but not discoverable through a full-text or conventional index search.