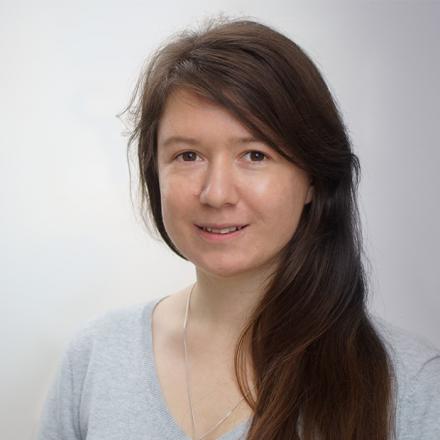 E-mail: hennemannj [at] uni-trier.de
Phone: +49 651 201-3849
Fax: +49 651 201-3589
Room: DM 306
Office Hours: after appointment
Julia Fischer
member of staff
As a computer scientist and media designer, she contributes her design and technological skills to the projects. In addition, she takes on many central tasks in the area of media design and usability engineering at the TCDH. She focuses on web development, graphic and media design as well as usability engineering.
---
Curriculum Vitae
Since December 2017: member of staff at the Trier Center for Digital Humanities in various projects (Arthur Schnitzler: digital edition, Marburg Büchner, digital edition, Grimm dictionary spiral in the staircase of the Trier University Library)
2019: advanced training - UX designer
2009 - 2017: self-employed graphic and media designer
Studies in Computer Science (Bachelor of Science), majoring in media, at Trier University of Applied Sciences
Apprenticeship as a technical design assistant at the Adolph-Kolping-Berufskolleg in Münster
Courses
During her studies: employee in the Ada Lovelace project for the promotion of young girls and women in technical professions.
Mentor in workshops on the topic: Photoshop - portrait editing, 3d modeling with "Blender", web programming, The first steps into robotics with Lego Robotics, The first steps into the gaming industry with the RPG Maker