Digitization and Electronic Edition of Abraham Gottlob Werner's Correspondence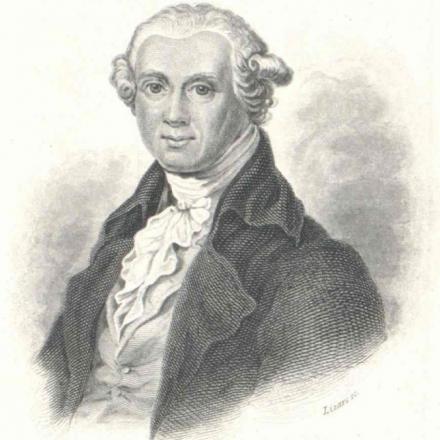 The aim of the project is to list, digitize and edit all letters to Abraham Gottlob Werner in Freiberg, including distinctions for the people and places mentioned. Abraham Gottlob Werner (1749-1817) played a central role in the development of the geosciences around 1800, and he is one of the most important geoscientists of the Enlightenment. The letters date between 1770 and 1817, so they come from the time that is considered the peak of the scholarly letter culture, and document almost 50 years of scientific and cultural history in the transition from the Early Modern Era to the Modern Age. Since the exchange of letters was often accompanied by an extensive transfer of objects, a special feature of the edition is its additional focus on the material evidence enclosed with the letters, i.e. above all scientific publications and minerals. The letters reflect Werner's wide range of scientific interests, which in addition to mineralogy and geology also included metallurgy, mining, history and linguistics. That is why they are of great interest not only in geoscientific terms, but also in cultural studies.
The Online Edition is Created
At the Institute of Industrial Archaeology and History of Science and Technology at the TU Bergakademie Freiberg, the letters will be edited by using the virtual research platform, research network and database system FuD which has been especially adapted to the project. The texts will be transcribed, supplemented with metadata and edited with indices according to person, place and keyword. In addition, dates and literature that are referred to explicitly or implicitly in the letters will be tagged. The texts will be encoded according to the guidelines of the Text Encoding Initiative (TEI), the index entries will be linked to the Gemeinsame Normdatei and the Getty Thesaurus of Geographic Names, and the data will be integrated in correspSearch. This guarantees long-term data storage as well as various possibilities of further processing and linking the acquired data as well as their output.
The TCDH will adapt FuD to fit the requirements of the project and on the basis of the data stored in FuD, it will build up an online presentation that will include both the digitized manuscripts and their transcriptions and visualize the spatiotemporal structures of the correspondence. The long-term archiving of the edition will be provided by a cooperation with the Saxon State and University Library (SLUB) Dresden.
The online edition will enrich the research community with new, easily accessible material which will foster further research. Its objective is to enhance the knowledge of the circulation of scholarly information as well as of the establishment of the geoscientific disciplines.