Online portal "Societies under German Occupation" launched
Sources on the daily life of occupied societies during World War II
04.07.2023 | General, Project News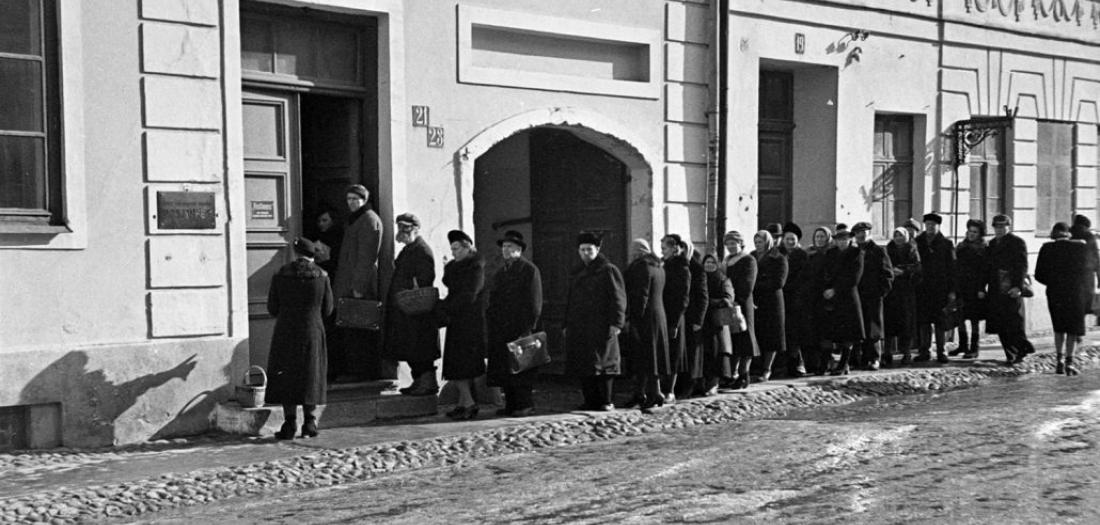 In recent years, the history of World War II has primarily been written as a history of Nazi expansion and its actors, often referred to as a "perpetrator history." The main focus of research has been on the Holocaust, the crimes committed by the Wehrmacht and the SS, as well as resistance movements in most formerly occupied countries. However, the situation of local populations under German occupation has remained an underrepresented area in research and documentation.
The online portal provides access to sources on the daily life of occupied societies during World War II. It sheds light on a central field of interest for European memory and historical politics across different countries. It particularly addresses the issues of hunger and scarcity. The portal aims to contribute to the history of local populations under the conditions of World War II occupation and to explore new avenues in the historiography of the war.
The portal is designed for a wide audience interested in research, as well as for academic and educational purposes. The sources are made available for interactive work in the form of scanned original documents, original language transcriptions, and English translations. This digital edition of the sources builds upon the printed edition "Fighting Hunger. Dealing with Shortage," which was published in 2021 and recently received an award (https://rusaupdate.org/awards/best-historical-materials/).
The online portal: https://societiesundergermanoccupation.uni-wuppertal.de/
---