Occupation Societies in World War II - A European Perspective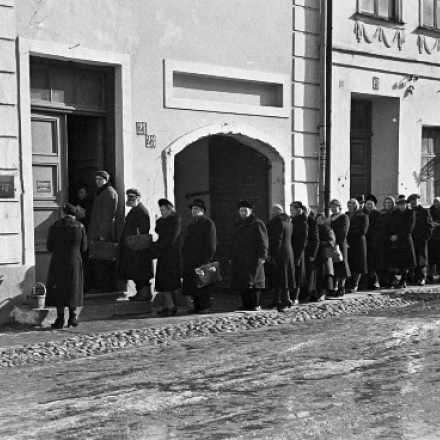 The aim of the project is a research-based edition of sources on everyday experiences and violence experienced by local populations in the areas occupied by the Wehrmacht in World War II. Cooperation partners from a total of 15 European countries are involved in the research and edition project, who focus on or exclusively deal with the history of the respective country in the Second World War.
The history of the Second World War has been written in the past few years primarily as the history of the National Socialist expansion and its actors and as the "history of the perpetrators". The focus of research activities was and is the Holocaust and the crimes of the Wehrmacht and the SS. In addition, in most of the formerly occupied countries there is a strong focus on the resistance. In contrast, the situation of local populations under the conditions of German occupation has remained a deficit in research and documentation.
The edition, which is planned in English in print form and as an online portal, documents the phenomena of everyday war life in Europe as well as the situation of local populations through a comparative view. For the first time, it sheds light on a topic that is central to European politics of memory and history. It would like to contribute to the history of local populations under the conditions of occupation of the Second World War and to show new ways in the historiography of the Second World War.
The digital edition will contain a number of facsimiles to convey the visual and material qualities of selected sources, as well as offering advanced interactive search functions. The project portal will also offer additional, specially developed functions for teaching. The preparation of the online edition is carried out by the TCDH Trier, the main project partner for the digital implementation of the edition, and with the support of the Interdisciplinary Center for Edition and Document Science (University of Wuppertal) as well as the Center for Media and Interactivity (University of Gießen).