The Heinrich Heine Portal
An Integrated Information System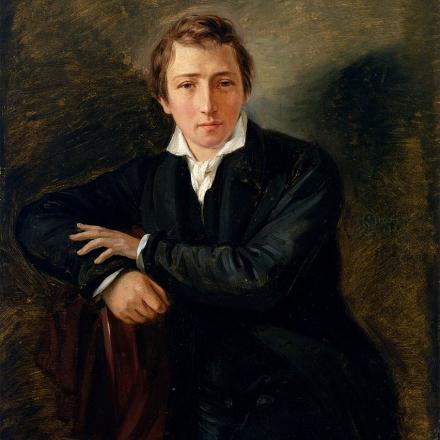 The aim of the project was the conception and creation of an integrated information system about the complete works of Heinrich Heine. The basis of the digital portal are the volumes of the Düsseldorf Historical-Critical Heine Edition (DHA) and the volumes of letters from the Weimar Heine Secular Edition (HSA), whose texts, apparatus and registers have been networked and made available in a new complete edition. In addition, the resulting research portal was supplemented by facsimiles of the work and letter manuscripts, image materials, sources and books from Heine's private library.
The complete works of Heinrich Heine and its surroundings represent a true compendium of literature from the first half of the 19th century and, in its diverse network of relationships to the literary epochs Classicism, Romanticism and Early Realism, to the philosophical ideas of this time in Germany as well as to literature and philosophy and social life in France ranks as a unique national cultural heritage.
The tasks of the TCDH team were:
the organization of retro-digitization

the XML markup

the individual adjustments of the database structures.
These 26,500 text pages with approx. 72 million characters are recorded by a Chinese service provider using the "double keying process" and provided with control characters. In the Trier competence center, the files are converted into TUSTEP and then into XML files, and processed using the ZOPE content management system and the MySQL database system. In the Heine Institute, they are further processed scientifically and in terms of editorial philosophy; the correspondence is completely revised and updated.
Work, letter and commentary texts are linked with each other in a hyperlink structure and also linked to a large number of digital facsimiles: prints, historical sources and image materials and, above all, manuscripts of the works and letters from and to Heine, mainly from the archive of Heinrich Heine Institute, where about 60% of the known letter and work manuscripts of Heine (approx. 7500 sheets) are located. In addition, there are selected individual holdings from other libraries. Constantly updated databases, which can be accessed in the Heine portal, should also provide information on the locations and availability of Heine manuscripts around the world.
In 2017, the update of the Heinrich Heine Portal, following the DFG-funded project, was commissioned and funded.