EGO | European History Online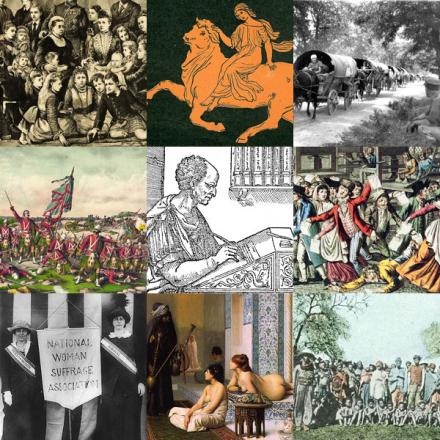 Project Management: Dr. Joachim Berger (Institut für Europäische Geschichte Mainz) · Institut für Europäische Geschichte Mainz · Prof Dr Claudine Moulin (Universität Trier - Germanistik (Ältere deutsche Philologie)) · Universität Trier - Trier Center for Digital Humanities (TCDH)
Sponsors: Deutsche Forschungsgemeinschaft (DFG), Land Rheinland-Pfalz, "Wissen schafft Zukunft"
Running time: -
Contact person (TCDH): Dr Thomas Burch
References:
Berger Joachim; Burch Thomas: Europe as a Digital Network: EGO European History Online, DH 2016, Lausanne
Berger, Joachim (ed.): EGO | European History Online: Aims and Implementation, Mainz 2013-12-15. URL: http://ieg-ego.eu/en/ego/events/symposium-2013/symposium-2013 URN: urn:nbn:de:0159-2015062217.
Research Area: Software Systems and Research Infrastructure, Digital Edition and Lexicography
Keywords: "born digital", medieval period, 16th century, 17th century, 18th century, 19th century, 20th century, 21th century, Sammlungen
Website of the Project: EGO | European History Online
EGO | European History Online is a transcultural history of Europe in modern times with a focus on cross-border transfer and communication processes. It looks at processes of intercultural exchange in European history that have an impact beyond state, national and cultural borders. In the project, "analog" forms of research were blended with "digital" writing processes and publication scenarios. EGO combines scientific and peer-reviewed articles with images, source texts, statistics, animated and interactive maps as well as audio and film documents. This multimedia network / edition enables a journey through rooms, times and topics.
Ten threads enable targeted access to the content. "Overviews" convey background and context information. "Basic elements" describe and analyze certain transfer processes of European relevance. "In-depth elements" contain materials and information on individual aspects or introduce certain people who were important for intercultural transfer processes. The approximately 250 original contributions will be published successively.
The TCDH was responsible for the interface programming and the UX design of the portal.
The pilot phase of EGO was realized with funding from the State of Rhineland-Palatinate in the university program "Wissen schafft Zukunft" (2007-2009). From 2009 to 2015, the establishment of EGO was funded by the German Research Foundation (DFG) in the funding program Scientific Literature Supply and Information Systems (LIS), Electronic Publications. EGO is permanently supported by the Leibniz Institute for European History (IEG) in Mainz and the TCDH.