Alberti Magni Opera Omnia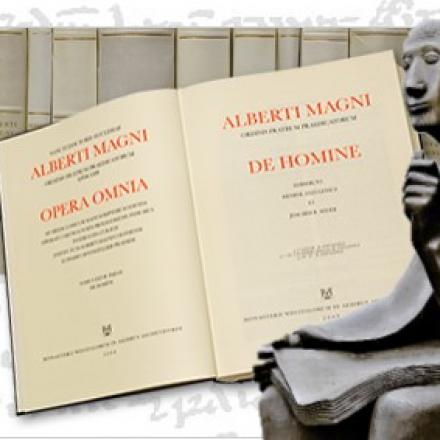 Albertus Magnus worked in many ways during his time: as a religious and preacher, as a superior, as a bishop and as a peace broker in his city of Cologne. The overall plan of the edition includes more than 70 works by Albert, which are to appear in 41 volumes. The aim is to convert the critical work edition into a digital edition.
Together with the Albertus Magnus Institute Bonn and the Aschendorff-Verlag Münster, which publishes the edition, the team of the Competence Center (Alexander Trauth, Radoslav Petkov) first retrodigitized the entire text inventory of the "Alberti Magni Opera omnia", marked it up in XML and transferred it to an online publication.
On October 20, 2016, Aschendorf Verlag, Münster commissioned the posting of the texts. In October 2020 the XML mark-up of the last editions by Dr. Silvia Donati (parvnat.7) with the texts "De nutrimento et nutrito" and "De sensu et sensato cuius secundus liber est De memoria et reminiscentia".
Team TCDH