Online Availability of the Digital Edition of "The Comedy of Seduction" by Arthur Schnitzler in Version Beta 2.1
Beta Version of "Comedy of Seduction" Online and Inclusion of the Entire Edition in the Digital Library of the Cambridge University Library
29.09.2020 | General, Project News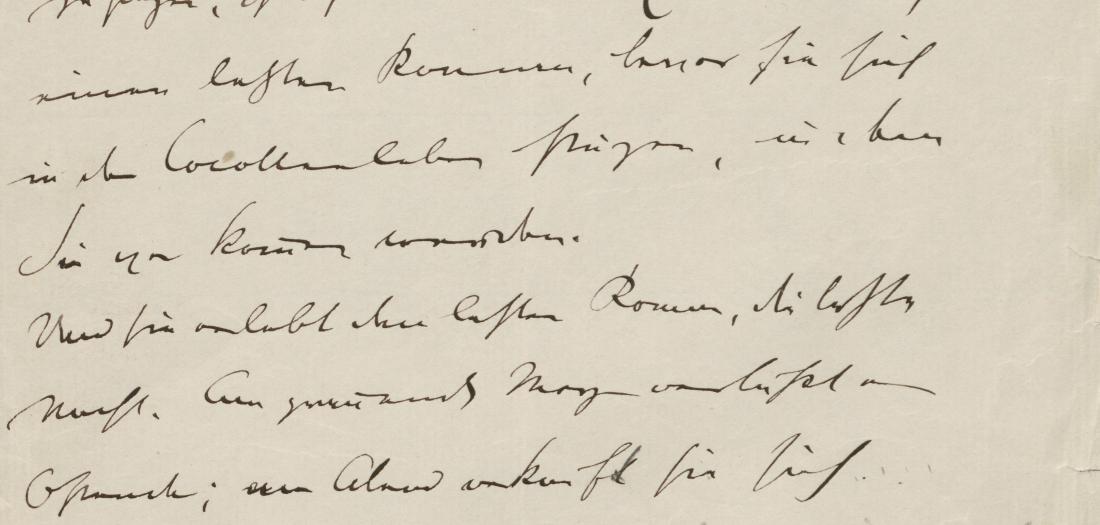 Developed as part of the binational research project "Arthur Schnitzler digital. Digital historical-critical edition (works 1905 to 1931)", the philological edition of "The Comedy of Seduction", prepared by the Bergische University Wuppertal and implemented by the Trier Center for Digital Humanities, is now available online. At the same time, the complete digital edition has been integrated officially into the Digital Library of Cambridge University Library and is accessible from there.
"The Comedy of Seduction" was first published in 1924 by S. Fischer Verlag and premiered on October 11, 1924 at the Burgtheater in Vienna under the direction of Hans Brahm. The author has never struggled for any of his works as long as he has for this drama, whose plot in its final version is set immediately before and after the outbreak of the First World War. The reconstruction and documentation of its 35 year long genesis is of particular interest, but also poses a great challenge. The digital edition, now presented in a beta version, offers a citable reading text corrected for obvious textual errors as well as the first historical-critical edition of the entire surviving legacy of notes, drafts, copies of works and galley proofs for the three-act drama that was the subject of the idea for a framework amendment (including explanatory contributions on the genesis of the text, the history of origin and transmission of all edited documents, comprising some two thousand sheets). The new version Beta 2.1 also contains some revisions and innovations concerning access to all works digitally edited by Arthur Schnitzler so far (i.e. Fräulein Else, Marionetten and Doktor Gräsler, Badearzt). Among other functionalities, the interactive view ("Chronology") has been optimized, which presents all documents belonging to the selected work sorted according to their date of origin on a timeline.

The research project "Arthur Schnitzler digital. Digital historical-critical edition (works 1905 to 1931)" is being conducted by scholars at the Bergische University Wuppertal, the University of Cambridge and the University College London in cooperation with the Cambridge University Library, the German Literature Archive Marbach, the Arthur Schnitzler Archive Freiburg and the Trier Center for Digital Humanities. The German subproject founded in early 2012 and funded as a research project of the North Rhine-Westphalian Academy of Sciences, Humanities and the Arts within the framework of the Academies Programme, is working on the oeuvres from the year 1914 onwards. The British subproject, financed by the Arts and Humanities Research Council (AHRC), started its work at the beginning of 2014 and is editing texts from the period between 1905 and 1913.
---