A Digital Collection of Sources and a Dictionary of Their Legal and Political Language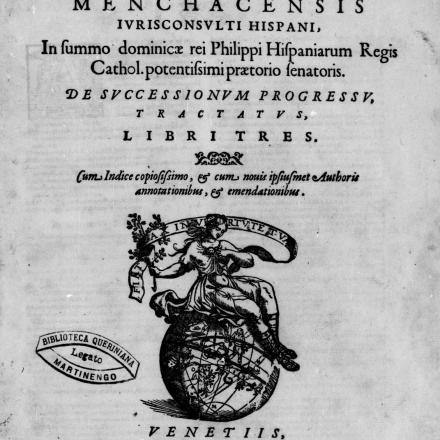 With digitization, global research on the School of Salamanca and its history of impact will for the first time have access to a shared digital text corpus and thus have an intellectual frame of reference for its historical investigation and interdisciplinary discussion. The project is not just about building a high-quality, digitized, extensive corpus of sources, but also about bringing together international and interdisciplinary perspectives in a historical dictionary to be developed from these sources.
As a basis, over 120 selected texts are digitally indexed, enriched and linked to the electronic version of the dictionary in the form of their first publication. In this way, an electronic working instrument that is new in its functionality in this area is created. Both dictionary and source corpus are gradually being made freely available to the scientific community via a website. At the end of the last work phase, the dictionary will also be published in book form.
The task of the TCDH was the retro-digitization and correction of the metadata labeling of volumes 3 - 6.