Workshop on the Letter Correspondents of Novalis and Friedrich Schlegel
27.06.2022 | General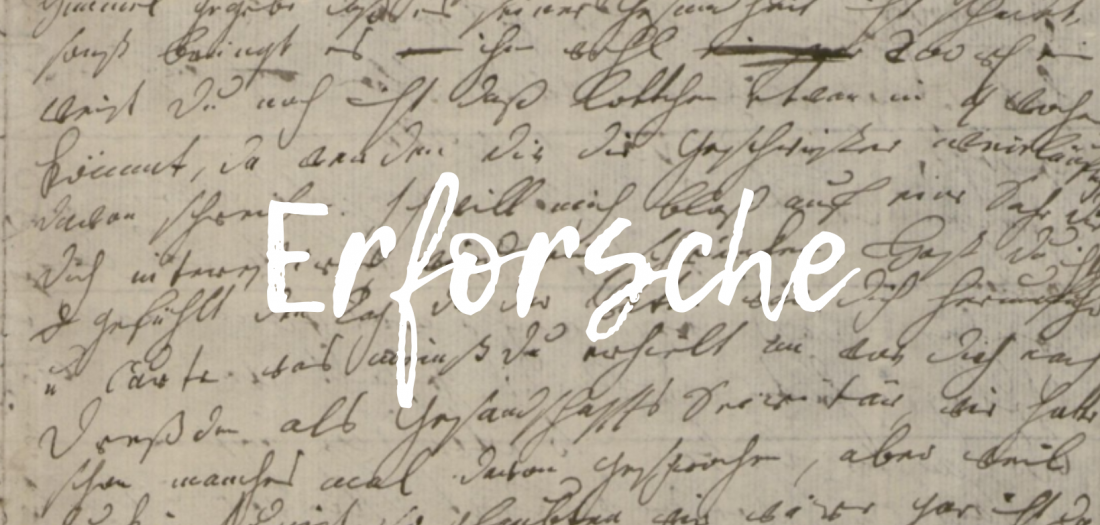 On the occasion of the jubilee exhibition 'I love your love'. The correspondence between Friedrich von Hardenberg (Novalis) and Friedrich Schlegel (conception: Prof. Dr. Johannes Endres / Prof. Dr. Nicholas Saul) at the German Romantic Museum in Frankfurt am Main, a workshop will take place there on June 30 and July 1, 2022 under the direction of Prof. Dr. Frederike Middelhoff, which will inquire into the topic-specific and form-aesthetic peculiarities of Friedrich Schlegel's and Novalis' correspondence with female addressees.
Further information and the program of the workshop.
Claudia Bamberg will speak in her contribution about the son without "good principles" and "beloved brother" Friedrich Schlegel in the letters of his mother and his sisters, which have been edited for the first time in the context of the Digital Edition of the Correspondence of August Wilhelm Schlegel.
The completion of the letters section of the Kritische Friedrich-Schlegel-Ausgabe (KFSA) is being produced with the cooperation of the TCDH.
---