We are looking for reinforcements for our team!
Academic staff member (m/f/d) TV-L E 13, 50% temporary
29.04.2022 | Jobs, Project News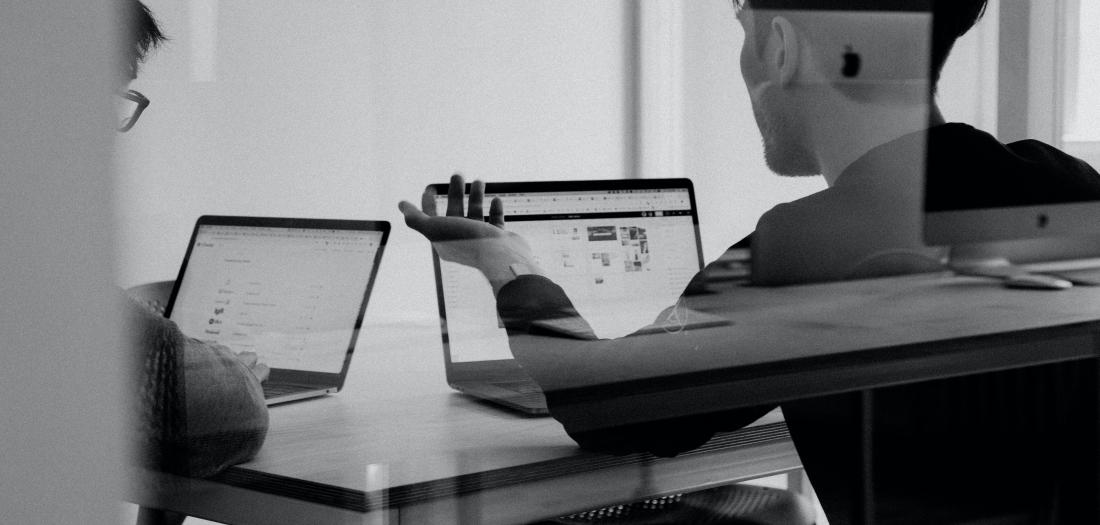 The Competence Center - Trier Center for Digital Humanities (TCDH) at the University of Trier has a vacancy for
a Academic Staff Member (m/f/d) TV-L E 13, 50% limited until May 31, 2024.
Since its foundation in 1998, the TCDH has developed into a nationally and internationally established center for Digital Humanities (DH). Its goal is to support research projects in the humanities, cultural studies, and social sciences through the (further) development and application of innovative information technology methods and procedures, to establish new research approaches in these disciplines, and at the same time to contribute to the formation of new research fields and methodologies in computer science-related subjects. The Center's research focuses on digital editions and lexicography, digital literary and digital cultural studies, and software systems and research infrastructures. We index, network and visualize basic works in the humanities and cultural studies (including reference works, editions, primary sources), publish dictionaries and multifunctional editions on the Internet, open up new perspectives for the study of sources, documents, artifacts and other knowledge objects, use network analysis methods to uncover and map relationships, and use statistical methods to investigate meaning structures in texts.

Central tasks of the staff member include the collaboration in the DFG project "Wossidlo-Teuchert" online. Publication of the Mecklenburg dictionary in the Trier dictionary network and corpus-based bidirectional linking with the digital research environment "WossiDiA".
The aim of the project is, together with the partners of the University of Rostock and the Rostock University Library, to make the Mecklenburg dictionary, one of the large-scale regional language dictionaries of the German-speaking area, available digitally, to network it with other dictionaries in the Trier dictionary network and with its sources. As a pilot project, this will create the basis for the future digital processing and networking of other Low German dictionaries. Methodologically, the project is oriented towards generally established standards and solutions for lexicographic data and relies on proven strategies for extracting, structuring and linking lexicographic resources in order to tap their full potential for Linked Open Data, Semantic Web and Digital Humanities and thus further promote the Open Access culture in lexicography.
As part of "Wossidlo-Teuchert online", you will be primarily responsible for designing and implementing standardized markup methods to mark up the Mecklenburg Dictionary in XML according to the guidelines recommended by the TEI Consortium and preparing its integration into the dictionary network databases.
We expect the following from applicants
a very good university degree in Digital Humanities or Computer Science/Information Technology (Master or comparable)
very good knowledge of X-technologies such as XML, XSLT
good knowledge of a scripting language (Python, Perl, Tcl/Tk)
knowledge of Text Encoding Initiative guidelines for dictionary markup or comparable markup schemes is desirable as well as
knowledge of XML tools such as oXygen
very good written and spoken German and English language skills
high level of commitment and flexibility
ability to communicate and work in a team
We offer
participation in an interdisciplinary, international and open-minded team at an established research center
participation in an exciting research project with exemplary character in the field of digital lexicography
creative freedom within an innovative field of activity
opportunities for further training
Disabled persons and persons with equal rights pursuant to Section 2 (3) of the German Social Code IX (SGB IX) will be given preferential consideration if they are suitably qualified (please enclose verification). You can find our data protection information on our website. Please send your informative application in digital form (in a single PDF file) to Prof. Dr. Christof Schöch by May 22, 2022. Further information can also be obtained from the management of the Competence Center, Dr. Thomas Burch or Dr. Claudia Bamberg.
---
---