Research project Muya receives award
Virtual reality film from the international research project Muya receives 2020 Awards: Best Practice Research Portfolio
11.05.2020 | General, Project News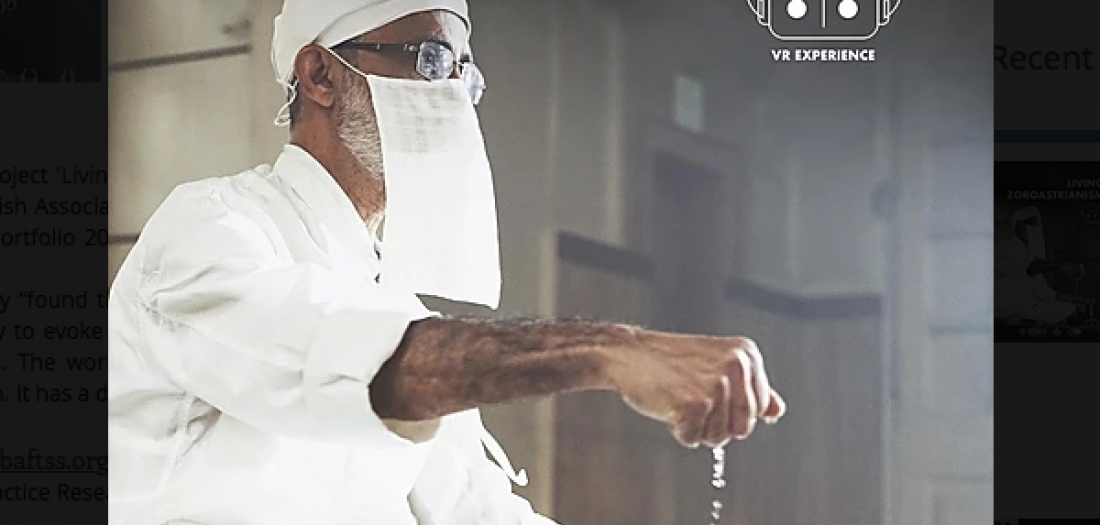 The Multimedia Yasna project uses the methods of Digital Humanities to research primary sources on the religion and culture of Zoroastrianism. To this end, the Yasna text is edited as a literary source and the ritual processes as such are analysed, in order to then look at the Yasna ceremony as a whole. Within the framework of the research project of the SOAS University of London, the TCDH University of Trier and the University of Birmingham as well as researchers from India and Iran, a film in VR-technique has been created, which shows the rituals of the priests. This Yasna Film Living Zoroastrianism VR installation received a special mention at the 2020 BAFTSS (British Association of Film, Television and Screen Studies) award ceremony. The award ceremony was postponed due to the corona situation. However, the jury's verdict of the judges of the British Association of Film, Television and Screen Studies can be read online:
Auszeichnung in der Kategorie:
2020 Awards: Best Practice Research Portfolio
Two special mentions only. This is a category which is difficult to assess without a benefit of a gallery space and so we decided to give the Special Mention to these two (no winners therefore).
Installations and Video Essays Special Mentions (Best Practice Research Porfolio 2020)
Anna Sowa and Almut Hintze: 'Living Zoroastrianism VR Installation' (Chouette Films)
We found the piece and informative and creative, dealing with ancient cultures and rituals, using new VR technology to evoke both the sense of the place and the experience of strangeness in terms of visiting unknown spaces.  The work offers a strong contribution to the field of anthropology too as well as creative practice research.  It has a documentary aspect which we found fascinating. As above we found it hard to assess its "VRness" without proper equipment and would welcome an opportunity to do so.
---