Workshop: Transcribing with the software Transcribo
Practical workshop on 20.10.2023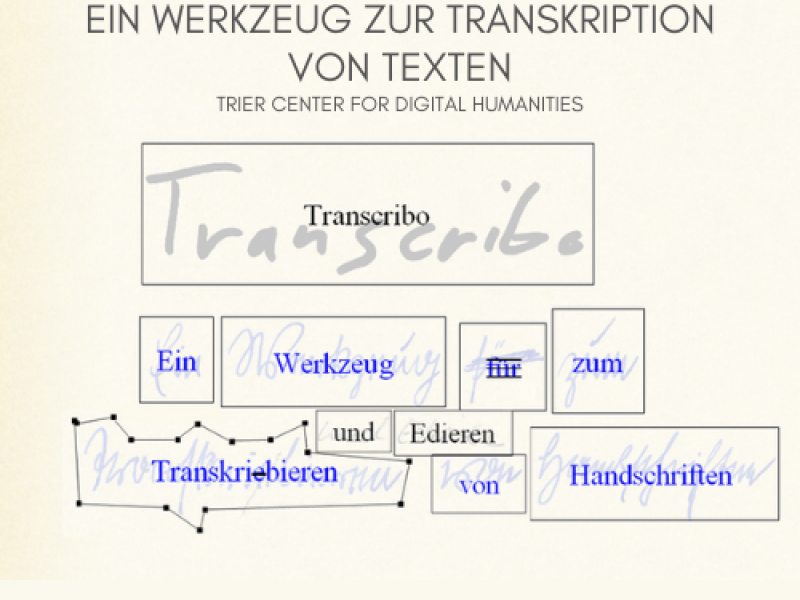 Date:
20.10.2023
Place:
University of Trier, on-site event
DM 343, 10 a.m. – 6 p.m.
Registration for the workshop:
Participation is for free.
Free Download:
Categories:
Workshop
The "Transcribo" tool developed by the team from the Trier Center for Digital Humanities, offers the possibility to transcribe texts productively and time-savingly whilst enabling the operator to work with the same intuition as in a manual transcription. The tool offers all the subtleties needed for a differentiated transcription and supports the working process both efficiently and easily comprehensible.
In the first section of the workshop, all basic functions of the software will be presented and discussed using examples of use from the Arthur Schnitzler edition. Subsequently, the participants will independently transcribe individual sample pages under guidance.
The target groups of the workshop are: Everyone who is interested is welcome.
Requirements for participation: a functional laptop/PC with a large screen and a connected mouse (no touchpad) per person (preferably with Windows operating system), pre-installed Transcribo software.
---