Romansh TV Team at the Trier Center for Digital Humanities (TCDH)
The Radiotelevisiun Svizra Rumantscha (RTR) team was a guest at the TCDH today
02.02.2017 | General, Project News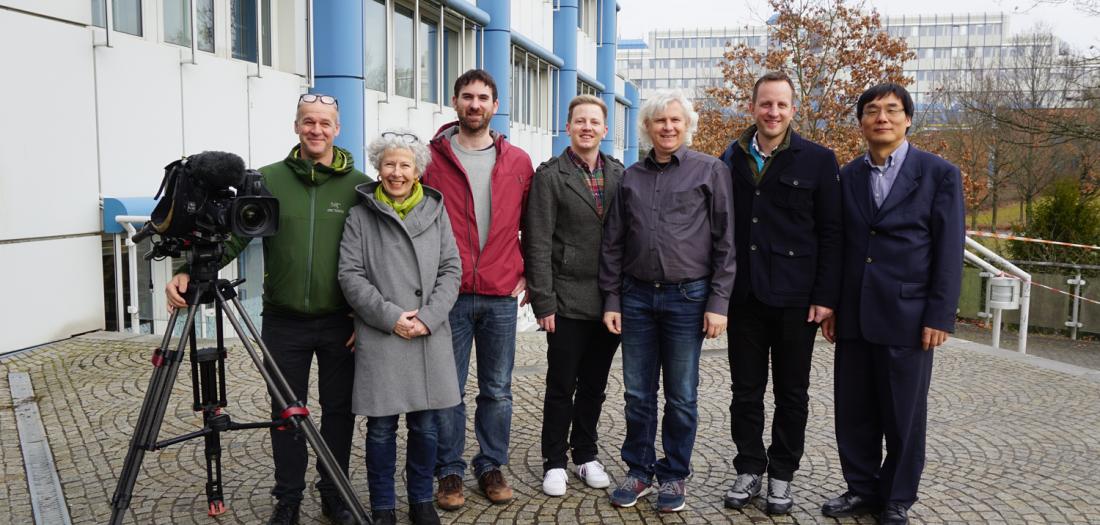 A Radiotelevisiun Svizra Rumantscha (RTR) TV team visited the TCDH to shoot material for a documentary about the Romansh dialect dictionary Dicziunari Rumantsch Grischun (DRG).

The DRG is the most extensive encyclopaedia about a Romansh language spoken predominantly in the southeastern Swiss canton of Grisons – a language threatened with extinction.
Established in 1904 by the Societad Retorumantscha and scholar of Indo-European Robert von Planta in the city of Chur, the dictionary comprises the complete Romansh vocabulary with all ist dialectal variants since the 16th century. The DRG is currently being developed further at the Institut dal Dicziunari Rumantsch Grischun (IDRG). On behalf of the IDRG, the TDCH is organising the digitisation of the 13 volumes of the DRG published until today.
The RTR team was most interested in the process of encoding the dictionary entries in XML, a step undertaken at the TCDH following the international TEI-P5 standards. This establishes the basis for a planned digital publication of the dictionary, making the DRG freely accessible and connecting it to other dictinaries online.
Complementing the launch of the DRG publication online, the RTR will be screening a 25 minute documentary.
---