Lecture by Prof Dr Tatjana Tönsmeyer (Wuppertal), Dr Thomas Burch (Trier) and Dr Agnes Laba (Wuppertal)
The Online Edition "Societies under German Occupation - Experiences and Everyday Life in World War II": Subject matter, editorial concern, technical implementation, usability.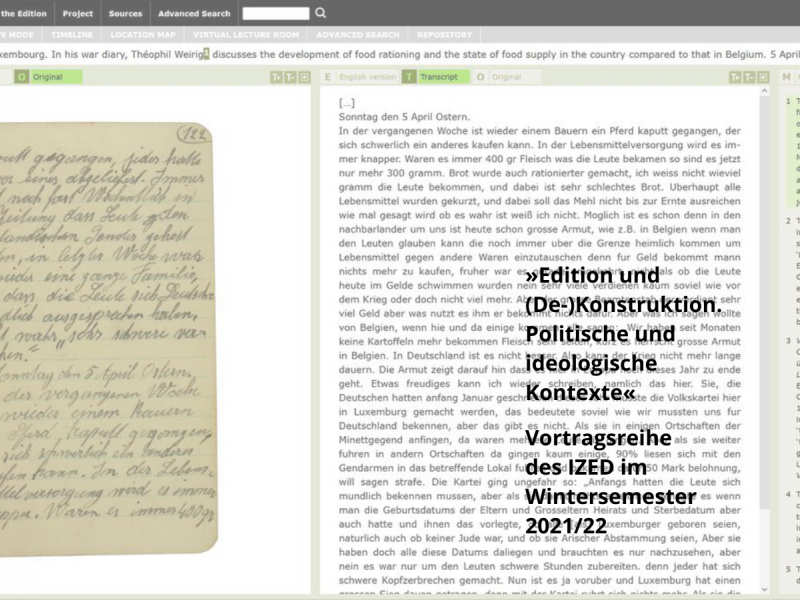 Date:
30.11.2021
Place:
18 c.t.
Participation is open to all interested parties. Registration is not required.
Categories:
Event