Hybrid Workshop: Patterns of Political Press Caricature
Interdisciplinary perspectives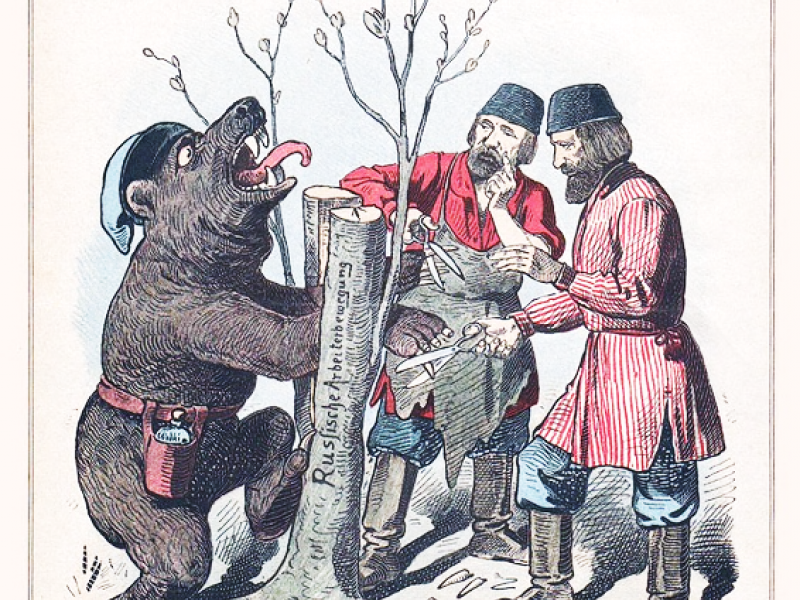 Date:
18.09.2023 bis 19.09.2023
Place:
Monday, 18.09.23, 09:15 - 19:15
Tuesday, 19.09.23, 09:30 - 13:00 
University of Trier
Room: DM343
For participation via Zoom please send an email to Dr. Rüdiger Singer: singer [at] uni-trier.de (singer[at]uni-trier[dot]de)
Categories:
Workshop
But it is worth doing so: because caricatures manage to illustrate and comment on complex political issues in usually just one image and often trigger strong emotions. And because they still rely on time-honored, often dead-beat image-text patterns, especially allegory and emblem, which they confidently combine with current patterns, for example from comics, film, and social media.
At the Trier Center for Digital Humanities, we want to edit selected magazine caricatures from the 19th century and newspaper caricatures from the 21st century online in order to make particularly effective text-image patterns once and now visible and comparable. How we want to do this, which press organs we have chosen, and what two famous caricaturists and some leading experts from history, magazine history, literature and media studies, library science, and comics research have to say about it - you can learn all about it in our hybrid workshop. Either visit us at the DH building of the University of Trier (Universitätsring 15, room 343) or write to Dr. Rüdiger Singer (singer [at] uni-trier.de (singer[at]uni-trier[dot]de)) to get a link for Zoom participation.
We look forward to seeing you!
Please find the detailed program in the info box on the left.
This workshop is funded by the Research Fund of Trier University.
---