The house bible of the silk embroiderer Hans Plock (1490-1570)
Ways of development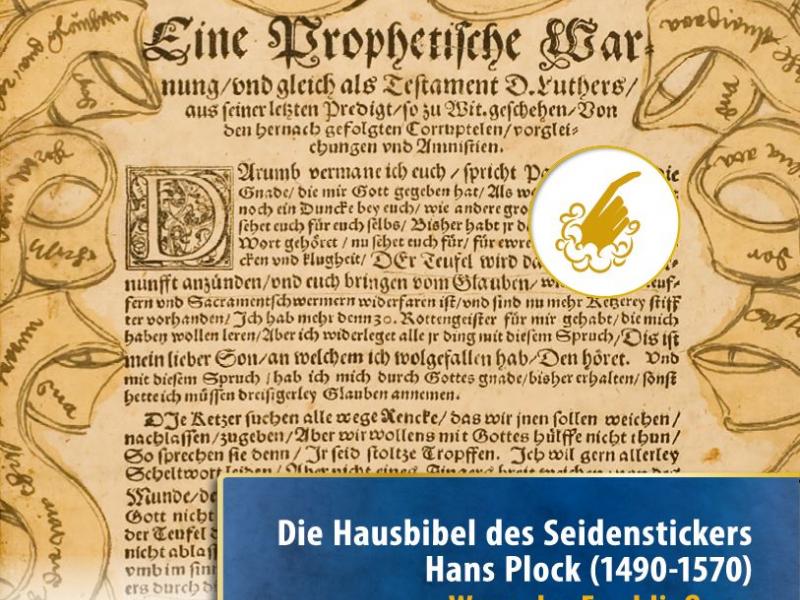 Date:
31.10.2019 bis 01.11.2019
Place:
in the Märkisches Museum / Berlin
Categories:
Workshop
Workshop
As part of the research project "Digitalisierung der Hausbibel des Seidenstickers Hans Plock", a workshop took place on October 31 and November 1, 2019 in the Märkisches Museum / Berlin, where the project was presented. Lectures on Hans Plock and his linguistic, cultural and art-historical significance, on the historical and Reformation-historical classification, on the edition of hybrid book objects and marginalia as well as contributions from the field of digital humanities and digital edition studies stimulated the interdisciplinary exchange. All contributions to the conference will be published in a monograph together with a wealth of images.
---