Lavater's 282nd Birthday: Historical-Critical Edition Presents Version 2.0
20.11.2023 | Project News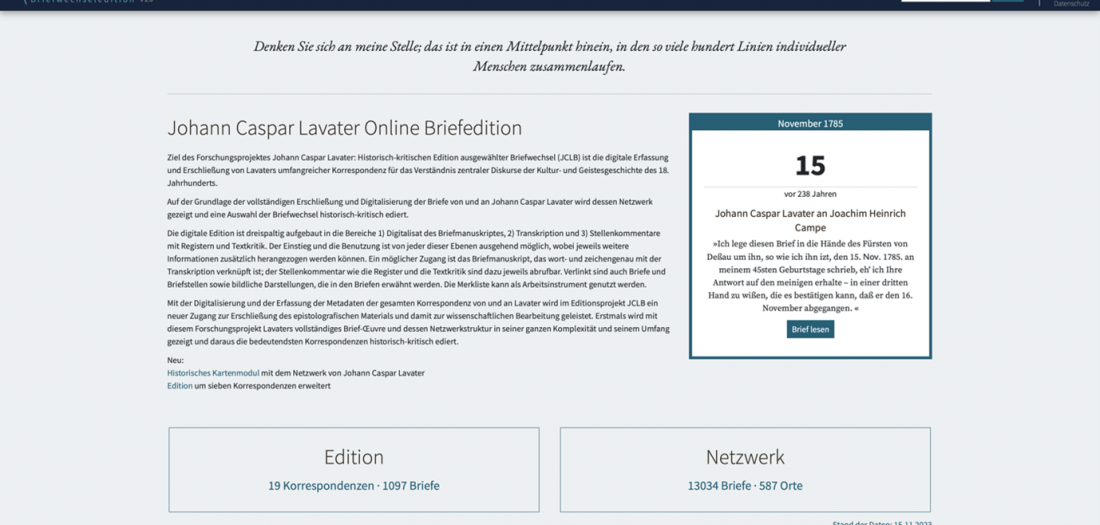 The online edition of Johann Caspar Lavater: Historical-Critical Edition of Selected Correspondence (JCLB) unveils, on time for Lavater's 282nd birthday on November 15, 2023, Version 2.0 in the "Edition" section, featuring additional historically and critically edited correspondences, including seven newly transcribed exchanges. In addition to correspondences from Carl Philipp Emanuel Bach, Friederike Brun, Matthias Claudius, Johann Gottlieb Fichte, Johann Wolfgang Goethe, Albrecht von Haller, Johann Georg Hamann, Johann Gottfried Herder, Friedrich Maximilian Klinger, Adolph Knigge, and Johann Georg Zimmermann, JCLB now also includes letters from Caroline Herder, as well as those from poets Johann Wilhelm Ludwig Gleim and Johann Heinrich Merck, writer Johann Heinrich Campe and Heinrich Matthias Marcard, and philosophers Immanuel Kant and Moses Mendelssohn.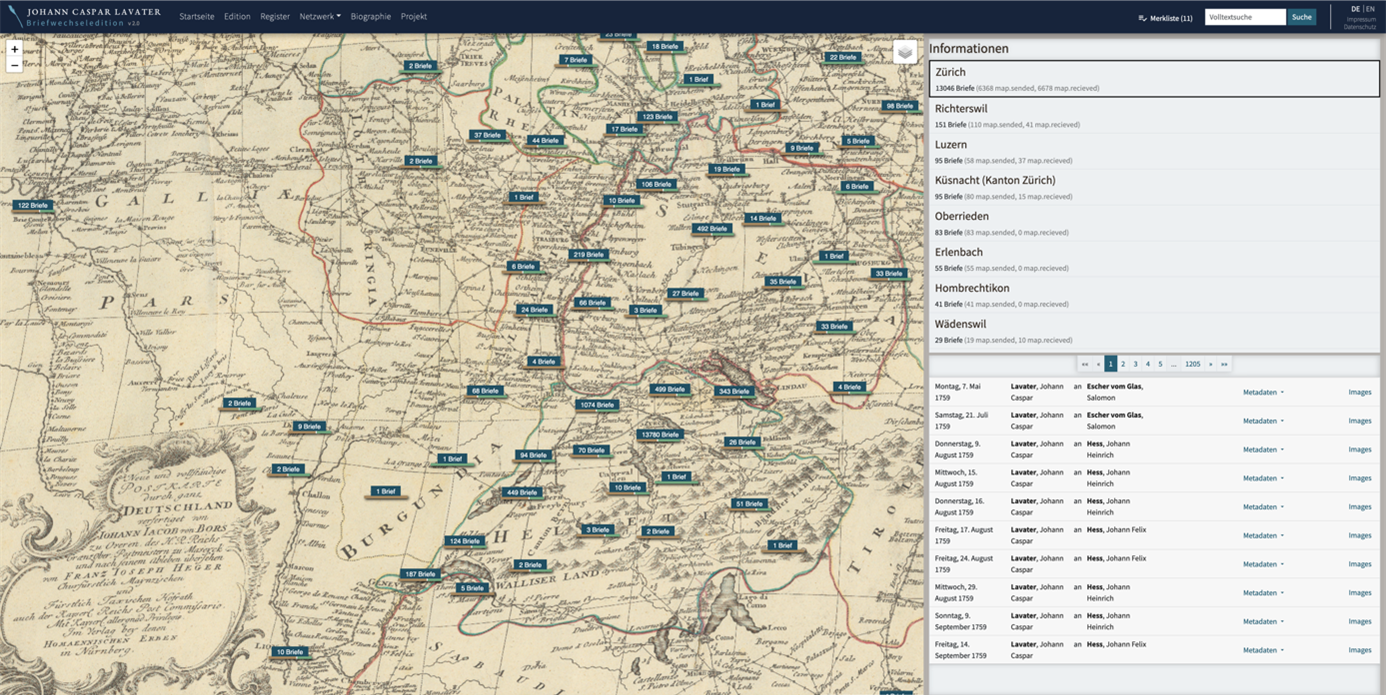 The "Network" section not only presents a new list but also a historical map that visually represents Lavater's entire correspondences with embedded metadata, accessible through individual locations (clusters). With this innovatively redeveloped module, it is now possible to view letters to and from Lavater within his network on the map.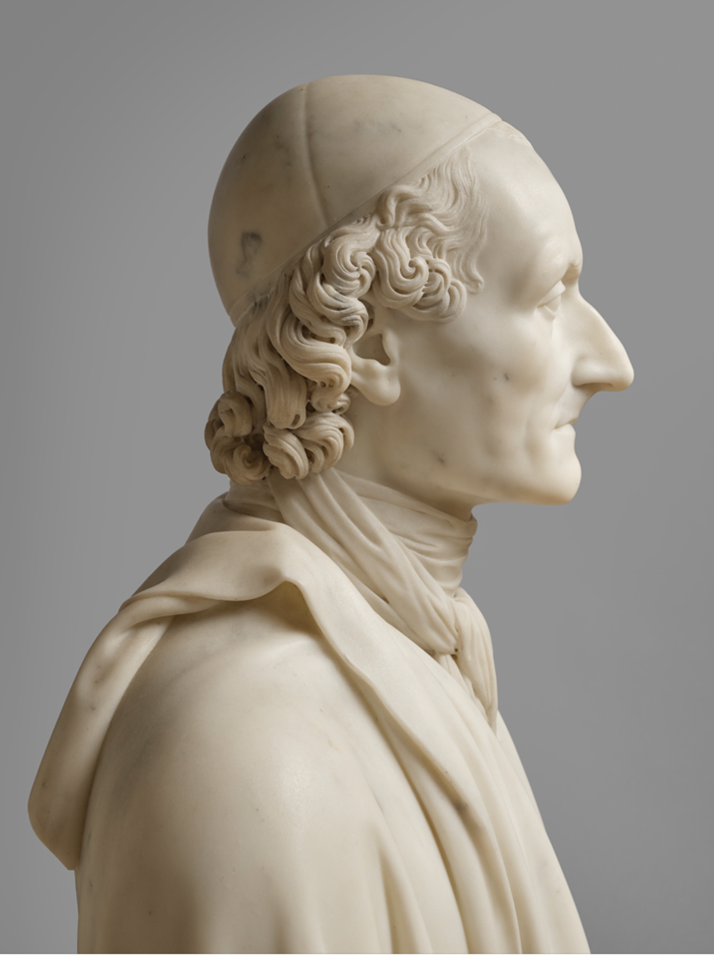 Dive into the dense network and explore the transcribed and historically-critically edited letters of the renowned Zurich theologian, philosopher, and author Johann Caspar Lavater, who, in the 18th century, connected Zurich to the entirety of Europe through his correspondence, referred to as "Limmatathen.
---