DHd 2022 – Cultures of digital memory
8th Annual Conference of the Association "Digital Humanities in the German-speaking countries"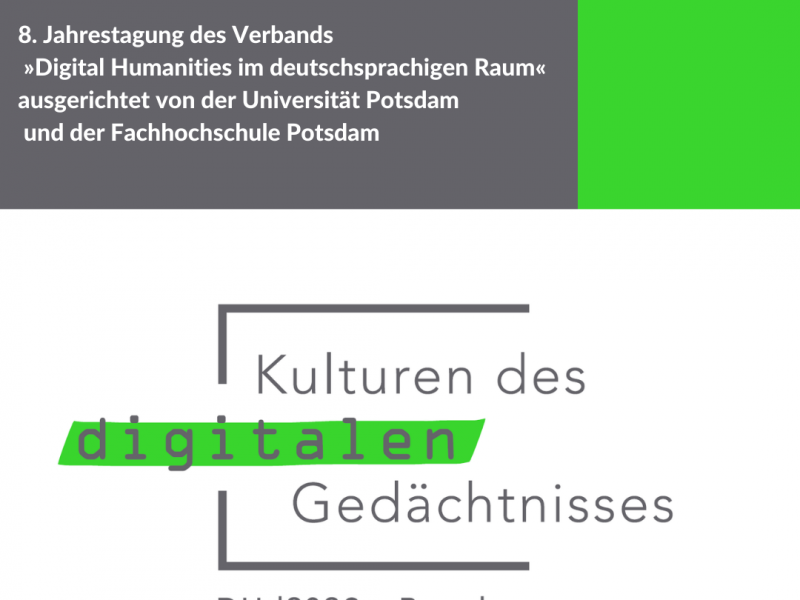 Date:
07.03.2022 bis 11.03.2022
Categories:
Conference
Cultures are based on memory, on practices of storage and transmission. What consequences does digitization have for these fundamental cultural practices? For their research or for their infrastructures in archives, libraries, museums? And what digital practices - scientific as well as cultural - are emerging in and with these infrastructures?
The Digital Humanities Association in the German-speaking countries is organizing its 8th annual conference at the University of Potsdam and the Potsdam University of Applied Sciences under the topic "Cultures of Digital Memory".
---