Anniversary year 2018: launch & workshop of eLaterna
Invitation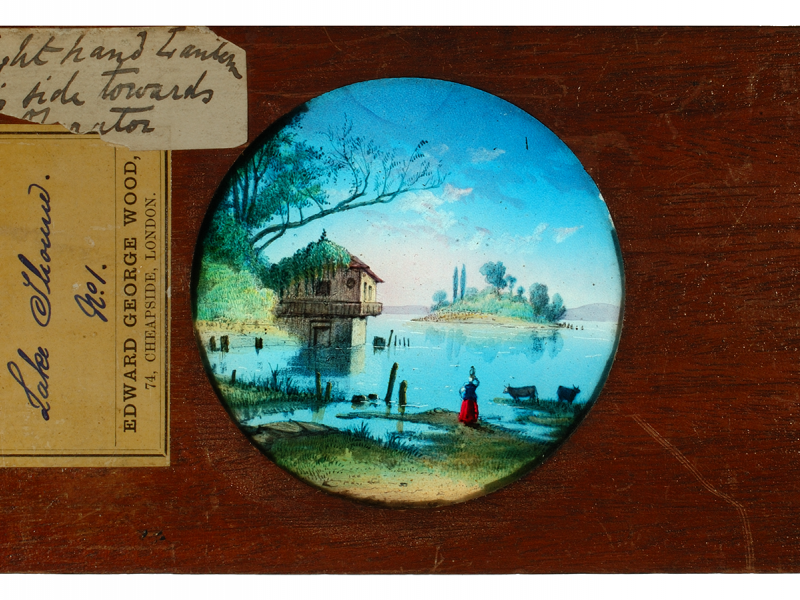 Date:
04.06.2018 bis 05.06.2018
Place:
at 3: 00-5: 00 p.m. at the University of Trier, room B 506
Categories:
Workshop
In 2018 the Trier Center for Digital Humanities (TCDH) as well as the department of Media Studies at Trier University are celebrating their 20th anniversaries. To mark this occasion, TCDH and the department of Media Studies jointly invite you to the launch of the new research platform eLaterna – Historical Art of Projection on Monday, 4 June 2018, 15:00 to 17:00 at Trier University, Room B 506.
eLaterna provides a major basis for understanding the history of the magic lantern, the screen and the art of projection in historical context. The art of projection goes back to the 17th century and describes the composition and staging of different forms of magic lantern shows which had their greatest audience between 1880 and the First World War. In eLaterna, magic lantern performances experience a digital revival. The two main resources eLaterna Archive and eLaterna Companion want to encourage collectors, researchers and show people to participate in collaborative projects.
eLaterna Archive and eLaterna Companion will be launched in June 2018 as beta-versions by the president of Trier University, Prof. Dr. Michael Jäckel, and an opening address by Prof. Dr. Andreas Fickers, Director of Luxemboug Centre for Contemporary and Digital History (C2DH) at the University of Luxembourg.
The eLaterna-workshop on Tuesday, 5 June 2018, 9:00 to 15:00 at Trier University will introduce the main features of eLaterna Archive und eLaterna Companion to those interested as well as the production and publication of works in the historical art of projection within the eLaterna research platform.
Those interested in taking part in the launch or both the launch and workshop, please send an email to kompetenzzentrum [at] uni-trier.de.
---