Conference: THATCamp Trier/Luxembourg attracted researchers from all over the world to the Greater Region
THATCamp Luxembourg/Trier 2012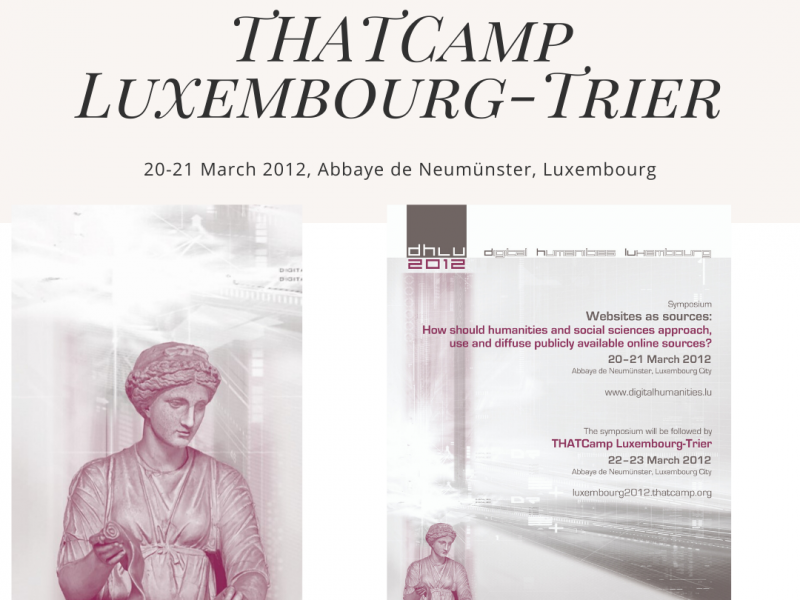 Date:
22.03.2012 bis 23.03.2012
Place:
Abbaye de Neumünster, Luxembourg
Categories:
Event
On March 22–23, 2012 THATCamp Luxembourg/Trier will start a tradition of "un-conferences" in the Greater Region that bring together humanists, computer scientists and digital media artists who are interested in the fusion of history, arts and humanities, cultural heritage and digital media.
THATCamp aims to introduce, discuss and disseminate – from an interdisciplinary perspective – different research topics and issues in the field of digital humanities and thus provide a plattform for generating new research ideas. All participants are invited to propose sessions and topics right at the conference.
Registration will be open until the 8 of March 2012. The registration form is available in the registration tab. The Camp is limited to about 50 participants, so register soon!
---