City Campus meets Illuminale: Knowledge creates light
The TCDH at City Campus meets Illuminale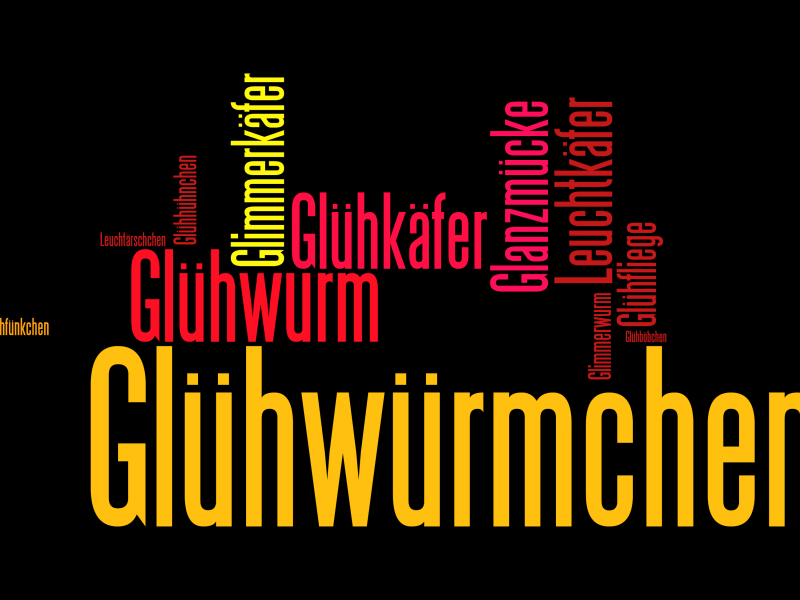 Date:
26.09.2017 bis 26.09.2017
Place:
Place of exhibition: Trier, Episcopal Seminary, 1st floor foyer, September 26, 2014, 4:00 p.m. - 12:00 a.m.
Categories:
For the second time, the City Campus transforms Trier city center into a colorful knowledge landscape. University and college make science touchable and participational in the city and present a diverse range of offers. This year, the gearing with the Illuminale will not only create an atmospheric ambiente, but also offer brilliant links for light and science.
With "Goldfünkchen, Glühwürmchen, Leuchtärschchen – Auf sprachlicher Entdeckungsreise durch die Illuminale" you embark on an expedition through the peculiarities of our language using the Trier dictionary network: What is the name of the glowworm in the Palatinate? What proverbs are there about the subject of "light" and how was it said in the Middle Ages? In the search for the solutions to our digital crossword puzzle, we encounter strange and forgotten words, valuable cultural assets and "sparkling" knowledge. Badges and buttons are waiting for those who conquer the quiz to design themselves.
The eCodicology project triumphs in "Initiale trifft Illuminale" not only with the handwriting of Aesop from Trier, a collection of medieval fables, but also explains everything to do with the subject of "Book & Paper" and, with its illuminated manuscripts, ties in with the motto of the major event. There is a special painting corner for children in which they can play the role of a medieval monk and embellish a decorative letter themselves. The "Lichtertüte to go" rounds off the program - creatively with initial stamps or decorated according to your own ideas.
---